It seems like this summer is just flying by. I saw back to school adds in the paper already! I know we are well into July -- but give me a break!
The powers-that-be at work decided that I now have to work 6 days a week this summer. I thought the 10 hour days were bad enough, but I guess they had at least one more trick up their sleeves. We'll see if they try to do anything else to mess with my summer.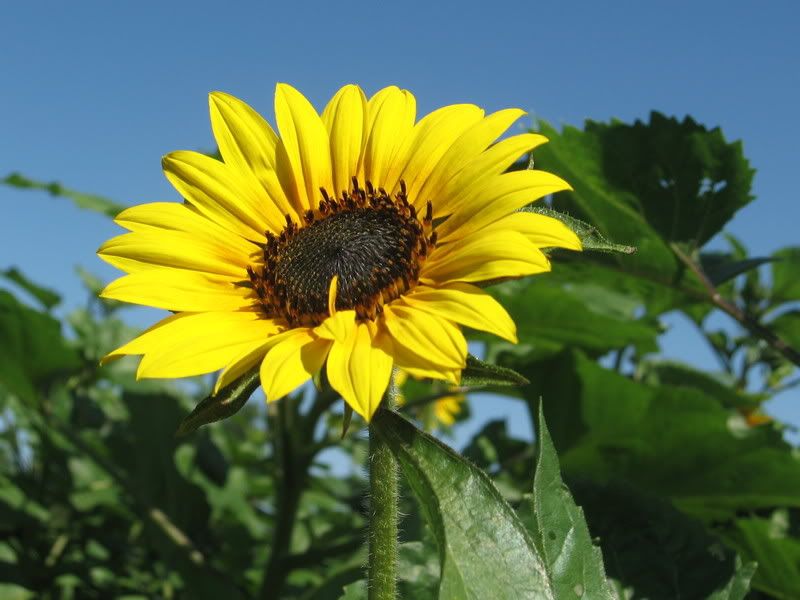 Anyway, I wanted to post a couple of photos on here that I shot in my free time. The first one is obviously a sunflower from the garden out back. I was out working in the garden last week Thursday. I pulled all of the peas out of the garden. The remaining pods had gotten quite large because I couldn't get to them fast enough. We are also starting to harvest onions. They are so sweet and fresh! I've only pulled out two so far because they still have some growing to do. I also picked my first zucchini today. The cilantro has already flowered because I couldn't keep up with that either. I had gotten enough to make some awesome salsa though. That is about all the news from the garden.
Yesterday after work I was able to join the family reunion that was taking place here on the farm. It is Charlie's father's side that met up here. Aunt Mary and Uncle Dave were working all week to pull it off. It seemed as though everyone was having a good time. I snapped this photo of my youngest niece. She is such a sweety! I will have to get some photos up of the rest of the kids soon.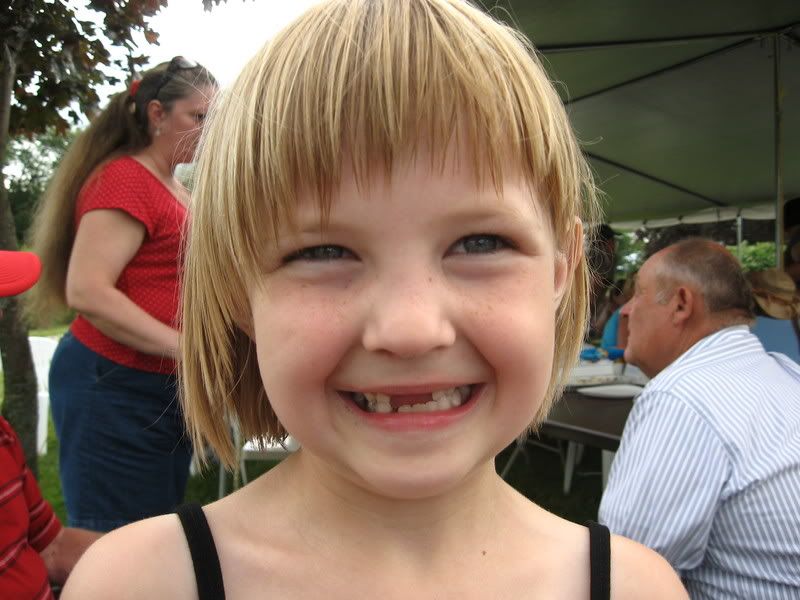 I am working on getting the apartment cleaned up and ready for company. Mom is coming to visit by the end of the week. I had a four day weekend planned (I took two days of vacation) - but now I am forced to work a day right in the middle of the weekend. Argh! Very frustrating. I'm still excited though. Mom and I get along so well and have many of the same interests. It should be a nice visit - despite my job.