I have way too many weeds in my garden and far too many hours to put in at work lately!
I've been pretty tired lately and I really should be in bed right now. Oh well. The more I work, the bigger the paycheck will be. And the more I work in the garden, the more produce I end up with.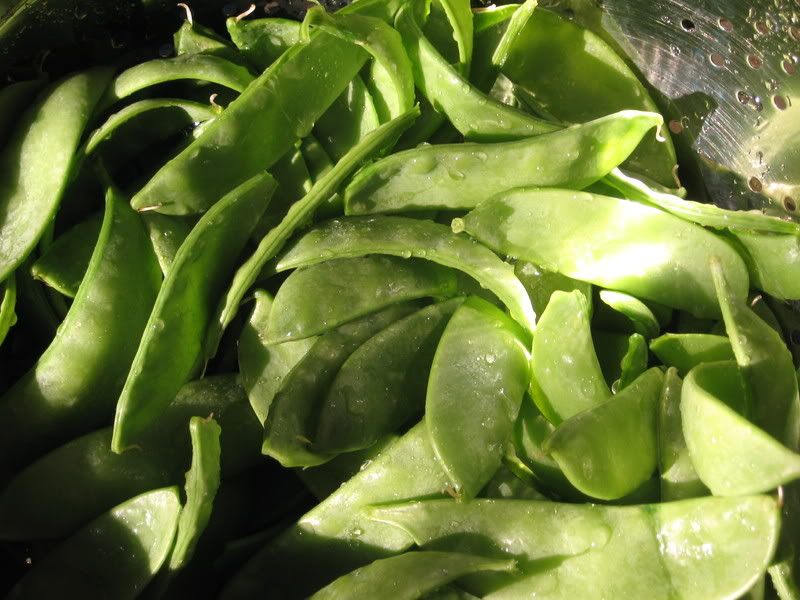 I just picked these peas tonight after work. I have more than I can use. I am going to nibble on some tomorrow at work. I'll probably make a stir fry soon too. Does anyone else have any recipes for snow peas? Please share your recipe with me if you do. I'm open to anything because I'll be pulling more peas out again soon.