I just have to share this recipe I tried the other day. The results were delicious and it helped use up some of my zucchini (and onions and parsley from the garden). Sorry Jen, it isn't gluten free or dairy free... but I bet we could change some things around to make it work. The original recipe is from "Taste of Home's Garden Fresh Recipes" - an awesome little cook book I bought from the 4-H kids at our farmer's market.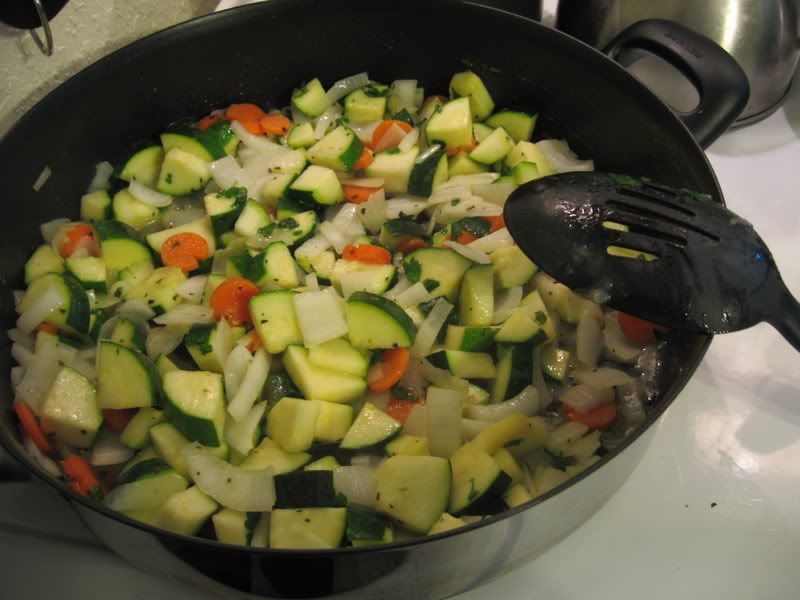 2 medium zucchini, chopped
1 carrot, chopped (I added this to the recipe)
2 tablespoons minced fresh parsley
1/3 cup all-purpose flour
3 chicken bouillon cubes (I substituted "Better than Bouillon - Vegetable")
1 can (14-1/2 ounces) diced tomatoes, undrained
1 can (12 ounces) evaporated milk
1 package (10 ounces) frozen corn
1/4 cup grated Parmesan cheese
2 cups (8 ounces) shredded cheddar cheese
Pinch sugar, optional (I forgot to add it - still tasted great!)
Additional chopped parsley, optional
In a Dutch oven or soup kettle over medium h
eat, saute the zucchini, onion, parsley and basil in butter until the vegetables are tender. Stir in flour, salt and pepper. Gradually stir in water. Add the bouillon and lemon juice; mix well.
Bring to a boil; cook and stir for 2 minutes. Add tomatoes, milk and corn; bring to a boil. Reduce heat; cover and simmer for 5 minutes or until corn is tender. Just before serving, stir in cheeses until melted. Add sugar and garnish with parsley if desired. Yield: 8-10 servings (about 2-1/2 quarts).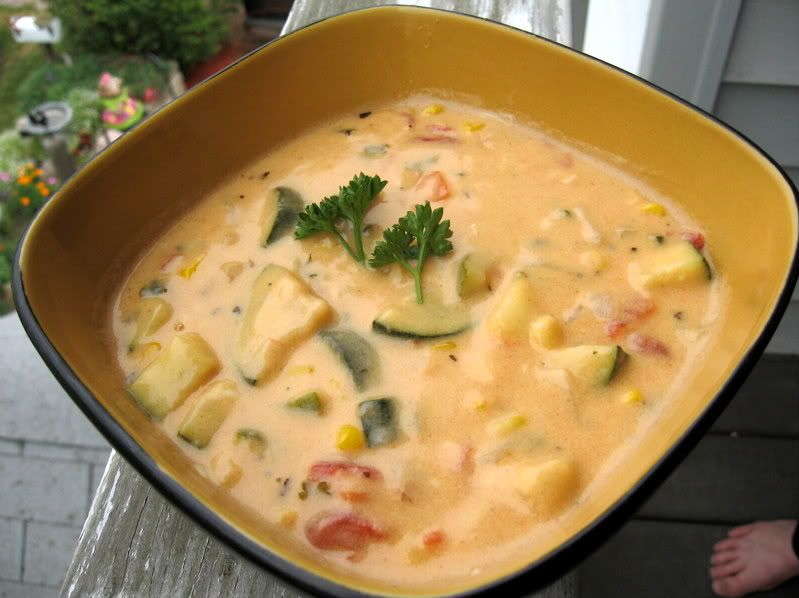 Mom and I loved it! We were quite hungry after a long day walking around Frankenmuth - shopping. This will definitely go on my list of favorites.