We just got back from a relaxing weekend on Drummond Island. It is an absolutely beautiful place! We stayed at a nice cottage right on lake Huron from Saturday night to Wednesday morning. Charlie and I went fishing (we didn't do too bad either -- some rock bass, sunfish and a pike). We went exploring the island and saw some amazing wildlife!
The deer were so mellow that they would just stand there and let you take photos. Here is my favorite one.....
We also saw a bald eagle fly over and a couple of bears swimming in a pond we were fishing in. That was really cool!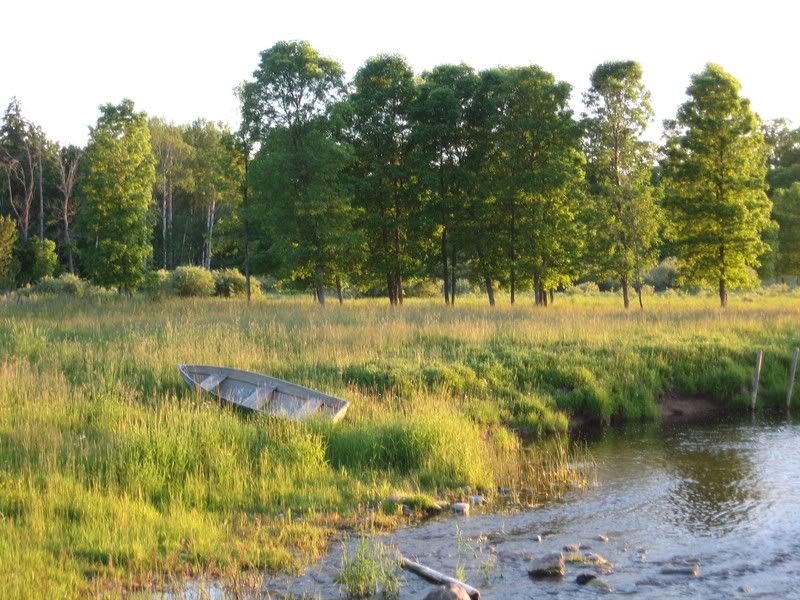 I also spent some quality time with my family. We played games in the evenings and cooked most of our meals together. We went out to eat on my Birthday too.
My favorite part was just sitting on the porch swing enjoying the cool breeze and listening to the birds singing... and dreaming about it being my way of life all the time.