After work on Saturday I headed to Grand Rapids. I had to go. I couldn't stay away any longer. I've been missing my friends and family severely. Unfortunately Charlie was working and couldn't come with me this time.
It was dark by the time I got to town, but I went over to the farm. My friends Rich and Jen and Amy are helping fix the place up and get it running. Jenna and Brian will be farming it. Actually, it has become quite a community project so far and I foresee great things for the farm. There are better photos and news about the farm
here
and
here
.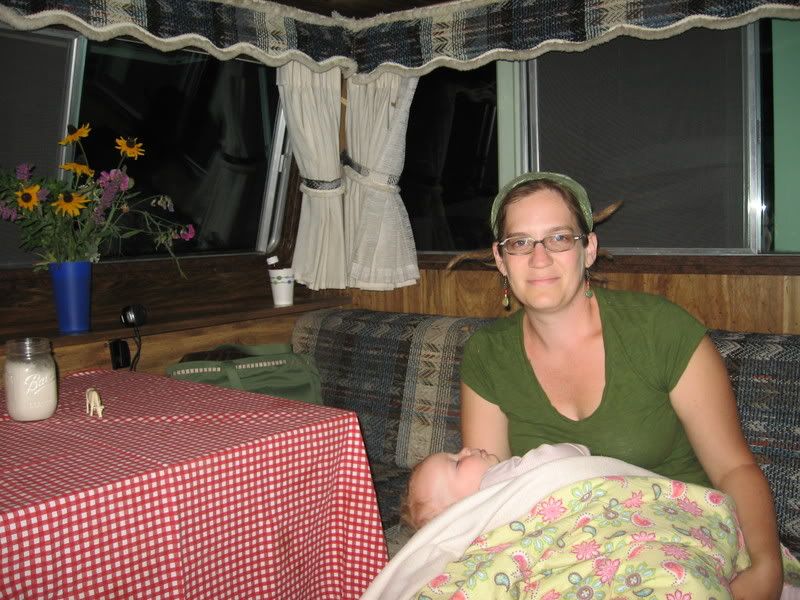 This is a photo of Jen and her youngest child, Daisy. Rich and Jen just got this camper. It is really quite nice for being somewhat vintage (1976 -- made the same year I was). My favorite thing about this photo are the two dreadlocks sticking out like Pippy Longstockings).
We hung out in the camper a while then headed out to the fire. This photo is of Jenna and Brian after a long day of work. They have their jobs cut out for them with the farm!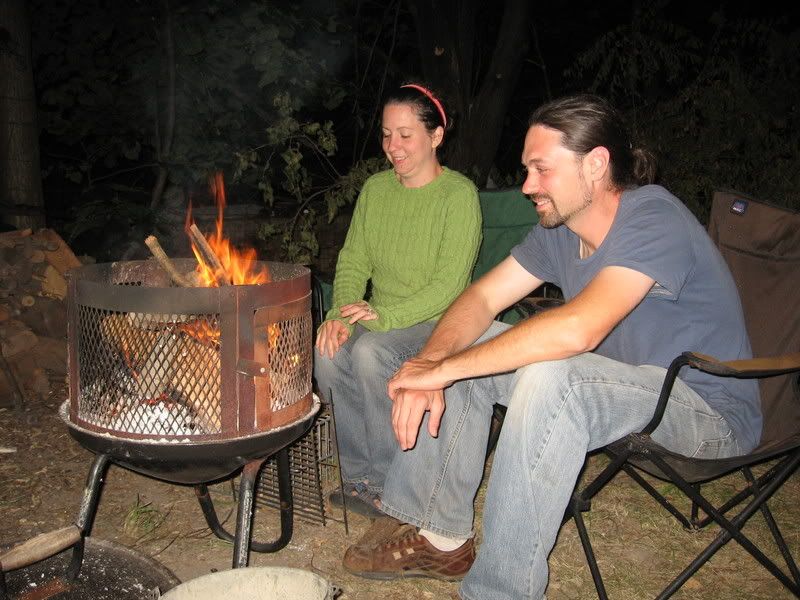 It was a nice evening outside and we had good conversation. I wish I had more time to spend over there to help out.
On Sunday I spent the morning with my Mom. We took a quick ride in her convertible - our favorite past time. I had a nice dinner with my family - corn on the cob, summer squash casserole, and zucchini bread.
Then I went out for a cup of coffee with my friend Dawn. We mostly talked about her trip to
Mansfield, OH
to the prison there with their group - Mystic19. They were there looking for paranormal activity.

This
is the group's website. Interesting stuff.
I feel so much better since my visit. I feel mentally and emotionally refreshed. I feel like I can face my week and maybe not take my frustration from work out on my husband. Ahhhhh.... it is refreshing.