I love Saturday! It is my favorite day of the week. Today I got up and checked out my little garden. Things are coming along pretty well so far. Here is a picture of about half of the garden. It's lettuce, parsley, snow peas, brussels sprouts and onions (front to back).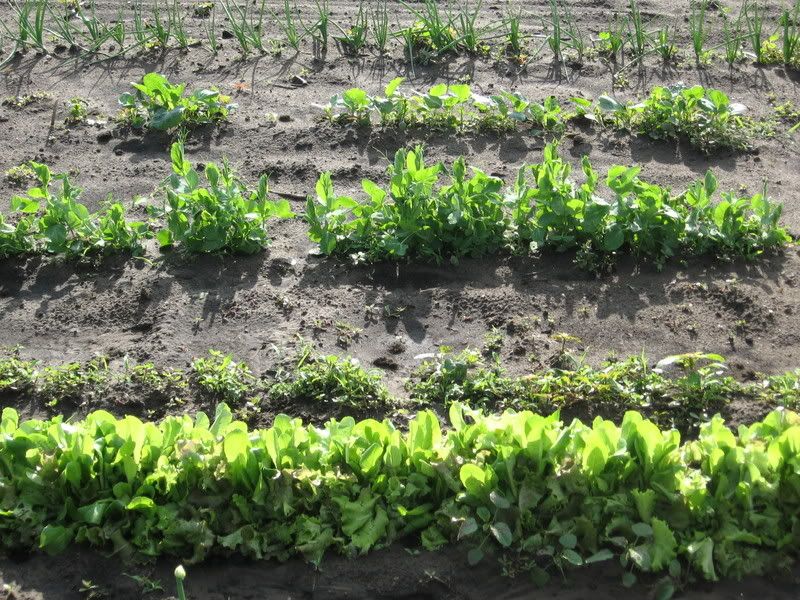 Then I went to the farmer's market to check things out there. Not too much yet. Mostly just lettuce and rhubarb (which I get for free at home) and plants for sale along with the soap, honey, and bakery place. I thought about buying some basil but then I realized I had left my money in the car. Maybe next time.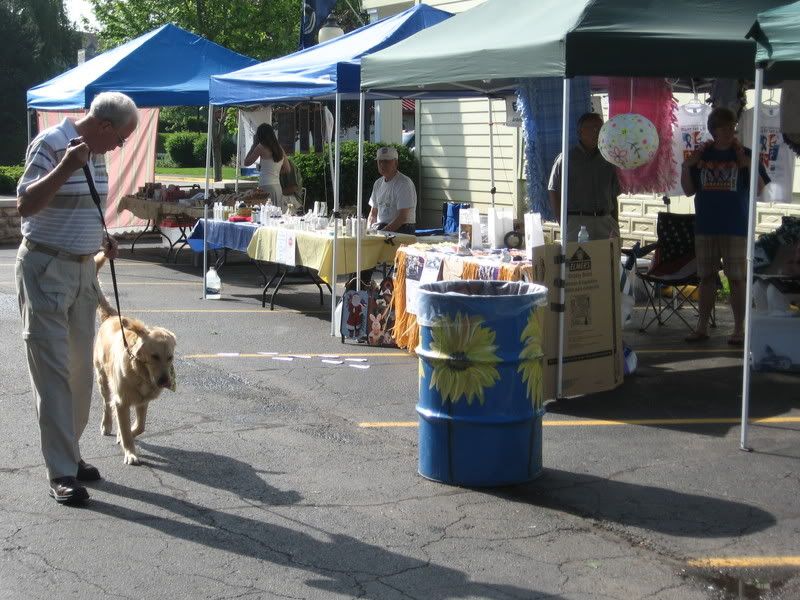 Then I had to go to work for some training. While I was in town I decided to go to Walmart. I really can't stand that place, but I had heard there were some nice blouses there for cheap. I didn't have any luck with that. I did splurge on the new Lego Indiana Jones game for my DS. I have the star wars one and it is really fun. I always feel bad for spending time playing video games, but sometimes I just need to escape reality for a while.
Charlie is on his way home right now. I'm not sure what else will happen today. It is just so darn hot and humid right now. I need to cut some lettuce out of the garden and I should do some laundry at some point this weekend. We have a couple of movies we could watch. Or we could enjoy the "free" air conditioning at the casino (although we shouldn't). I'm glad tie-dye was last weekend and not this one. It would have been way too miserably warm for that. Here is a photo of me I just shot on my Mac.