Today I got in to work only to find that they had granted my vacation day request. I wish they had told me before I drove into town, but I guess I can't complain too much. It is just gorgeous today. I went down to

Yasmeen's

and bought some hummus to bring on vacation and then headed back home.
I decided to take some wilted lettuce out to the chickens and cut some fresh lettuce out of the garden. Those chickens just love green veggies! Sometimes I'll stand out there and pick handfuls of grass for them because they have picked every last piece they can reach from the fence. I took a few photos and got one that I just love!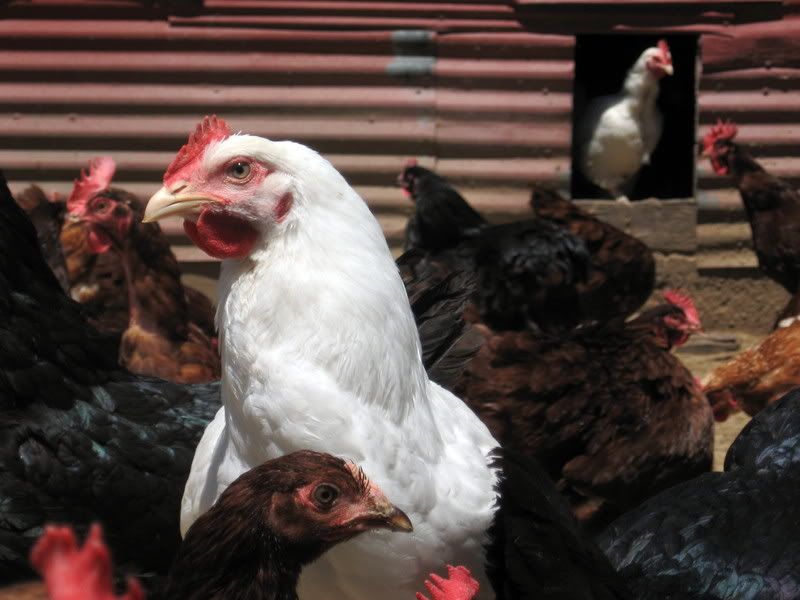 I also took a few in the garden....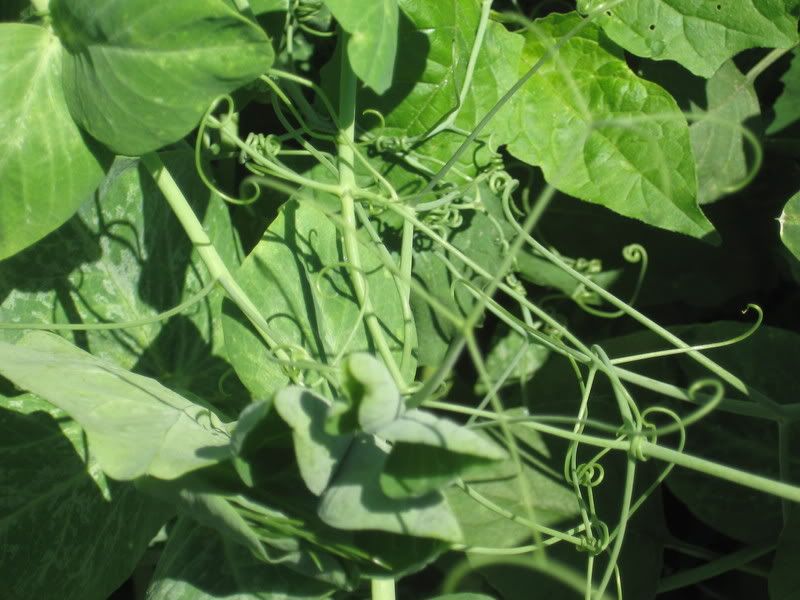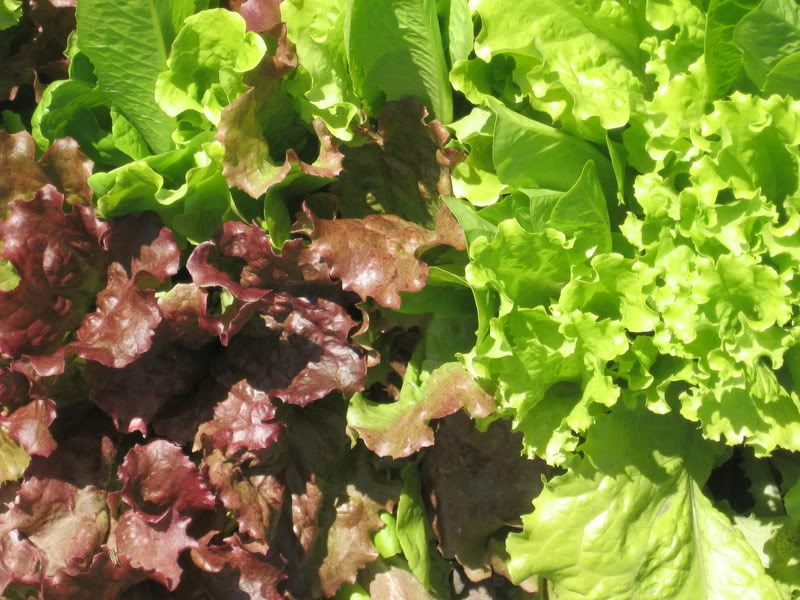 Then I sat out in the sun a while and started sanding the varnish off of a shelf that I am going to re-finish. Well, I'm gonna give it a try.
When I downloaded the photos into my computer I looked up from my desk and saw a deer across the field from where I was at earlier. I love the country! Now if only I could get all of my friends and family within 20 minutes of me (or vice versa)....